Initial Meeting
We start the process by meeting with you in your home to discuss your thoughts about what you would like to change. By no means should you feel that you need to have made all of those decisions before you consult with us. A remodeling contractor analyzes a space and knows what's possible to do within it. In many cases, the completed projects are considerably different than what the homeowner envisioned originally.
Your first meeting with Sandcon will typically take 1-2 hours depending on the size and the complexity of the project. It is always helpful if you have blueprints from the original construction of your home. If not, we will be taking measurements of everything relevant to the project. We also take digital photos to pair with the measurements to recreate the existing plan.
Follow-Up Meeting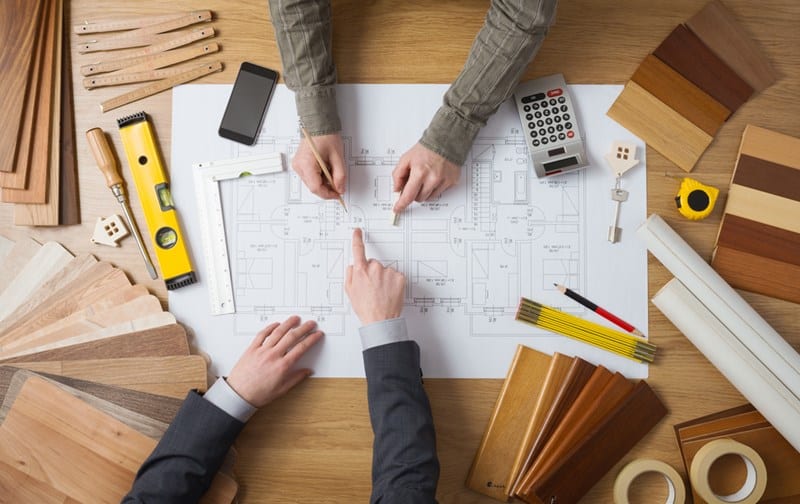 We will schedule a follow-up visit in 2-3 weeks to present you with our preliminary ideas. At that meeting, we will have preliminary cost projections, blueprints and 3D images of our proposed spaced.
Guaranteed Price
When you decide to work with Sandcon on your remodeling project, you can count on precision; not only in terms of execution, management and workmanship, but also in price. In fact, when you authorize Sandcon to proceed to a final contract, we shall guarantee no increase in the price specified in the preliminary estimate, with the exception of the following:
Cost increases due to concealed conditions
Client selection exceed allowances specified to contract
Start date exceeds preliminary contract expiration (usually 90 days)
Workmanship
Sandcon prides itself in the quality of its work and the fact that jobs are completed on time. Key to our commitment to quality and customer satisfaction is the contractors with whom we work. Our longstanding relationships with these contractors on the job (many whom have worked with Sandcon since its inception) are critical to a satisfying and successful design/build project. Sandcon is able to minimize the stress on our clients by executing efficient time-lines without compromising the quality of the work.
Sandcon is committed to environmentally friendly practices, including:
Recycling as much as possible; minimizing what goes into the landfill
Re-use of construction materials where possible
Re-use existing appliances & furnishings via local market channels
Relationships with vendors of earth friendly products
Knowledge of many environmentally-friendly building products and strategies
Warranty
Every client with a completed project receives the following warranty:
1-year cosmetic warranty
2-year mechanical warranty
10-year structural warranty